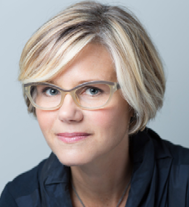 "The current pandemic has given us a sense that we're all in this together, and that's also true for the threats presented by climate change," says Jackie VanderBrug, head of Sustainable and Impact Investment Strategy in the Chief Investment Office for Merrill and Bank of America Private Bank. For those interested in investing in climate solutions, VanderBrug suggests considering a three-pronged "ABC framework." Here's how it works.

Avoid.
This is a way to help reduce negative environmental or social effects and manage risk by limiting your exposure to certain companies or industries. For example, you could consider an equity strategy that filters out companies with high greenhouse gas emissions or with governance issues that could result in environmental fines or lawsuits in the future.

Benefit.
This approach focuses on specific social or environmental themes or practices that create broad benefits and that also have the potential for competitive long-term returns. For example, you could consider exchange-traded funds centered around clean energy or clean water solutions. You could also consider corporations that are actively revising their business models around climate risks and opportunities—for instance, companies that have "best-in-class" environmental practices, such as producing clothing using less water or sourcing from factories that use renewable energies. "Such companies might have lower costs of business, lower costs of goods sold, and that might make them more adaptable in times of price hikes or shortages," says VanderBrug.
Contribute.
This approach lets you support potential solutions by targeting measurable environmental and social outcomes and companies that are actively innovating around issues related to climate change. "This is where you might consider green bonds (bonds that are specifically earmarked to raise money for climate and environmental projects)," says VanderBrug, "as well as strategies that invest in companies with particular solutions in, for instance, the water value chain, or in the sustainable food and agriculture chain, or in energy or forestry." You might also consider municipal bonds tied to climate-related projects—such as green transit or an update to a water system—and also take into account the sustainability profile of those who are issuing the bonds.
This ABC framework allows you to ask yourself what you hope to achieve with your investments, and then to pursue those goals with a variety of solutions, VanderBrug says. Of course, each investor is different, and investing in climate action may be only one of several strategies you could employ.
As always, speak with your advisor about the type of investments and strategies that are most appropriate for you.